"Your Soul knows everything about you- past, present and future, it is your divine essence, your eternal self and it holds all the answers."
Is fear and confusion controlling your life and your decisions? Are you repeating the same patterns over and over again? Do you feel stuck and you can't get out of your own way? Are you searching for the answers outside of yourself through books, workshops and psychics and it's still not working?
Then realize there are no coincidences and your soul brought you here to this moment in time. Read on and pay attention to how you feel, as you discover how just one Soul Entrainment® session can help you bring healing, clarity and insight to anything you want answered or resolved in your life.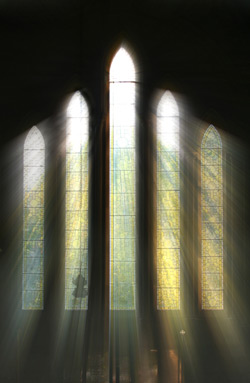 Soul Entrainment® (formerly called Soul Coaching) was gifted to Karen in 1996 during meditation when she was soul searching and she wanted to know the answer to the simple question, "How can I see into the soul?" Since then, Karen has used this technique to access the soul to help and empower thousands of people. Every session she facilitates, she gets to witness miracles unfold and she continues to discover that the soul knows all the answers and wants to guide and help heal the individual for the highest and greatest good of all.
Karen's mission is to help others heal and remember their magnificence through the power of Soul Entrainment® so they can reconnect with the truth: that the answers they are looking for dwell within and with the help of their soul they can be happy, achieve their goals and live their best life.
Karen uses her training as a hypnotherapist to guide her client effortlessly into relaxation and higher levels of consciousness where they can easily connect to the essence of their soul. At the same time Karen becomes one with the client's soul and the soul uses her intuitive and psychic abilities to help guide the client to unfold the answers to achieve their goals.
Teleseminar recorded from June 19. 2015 about Soul Entrainment® with Karen Paolino Correia and the National Guild of Hypnotists. Enjoy learning everything you need to know about this powerful modality.
How can Soul Entrainment® help you?
The soul will help you discover everything you need to know about your past, present, and future and it will always guide you with unconditional love and protection
The soul helps you heal the root cause of your fears and blocks so you can move forward
Gain insight into your future and what steps to take to move forward
Heal and receive guidance about relationship issues, health, career, and life purpose
Discover your true magnificence, worth, and gifts
Receive guidance on how you can create more love (for self and others), joy, peace and fulfillment in your life
Discover and connect with your guardian angels and spiritual helpers for support and guidance
Reconnect with your loved ones in spirit and heal grief and receive messages
Receive healing of a past life if its connected to achieving your goals in the present and future
What happens during the session?
In the first half hour you will discuss with Karen the issues you are dealing with and what you would like to heal, achieve or gain clarity on as it pertains to any aspect of your life (because of the power of these sessions and working with your soul, you can work on multiple issues or questions). Then she will ask you if you have any questions you would like to ask your soul (which is one with God, universe and all that is).
Next, you will be guided into a deep relaxation and Karen will assist you into higher states of consciousness where you will easily and effortlessly connect with your soul. At the same time Karen becomes one with your soul's energy and your soul will use her intuitive and psychic abilities to help guide you, to your own healing and unfolding the answers you need to achieve their goals.
We will close the session by talking about your experience, picking angel cards and giving action steps to integrate the information and guidance shared during your session. Karen records all the information and guidance that is shared during your session and you will go home with written notes to review and integrate.
Contact Karen to schedule a Soul Entrainment® Session
You can achieve many goals and get a lot accomplished in one session when working with the soul level. A Soul Entrainment session is an hour and a half session. You will receive notes or a audio recording of your session as well as a CD to go home with for reenforcement. Sessions may be in-person in Pembroke, MA or by SKYPE.
Please email Karen@Createheaven.com to schedule your session and provide following information:
Full name:
In person or Skype session and if so what time zone you are in:
Phone number to contact to confirm:
Day of week and time of day preference:
Have you had a session with Karen before and if so when?
**Please note that at this time sooner availability is available for day time appointments vs. night time and weekends.
Either myself or my executive assistant Sheree, will be following up with you. Prepayment for your session is required before the chosen date.
Thank you! I look forward to connecting with you and your soul!
To Contact Karen for Group Sessions or Speaking Engagements
Karen is also available for group sessions, book signings, workshops, keynote speaking and retreats. To find out more about her workshops, classes, events or to receive a press kit, please contact Karen at karen@createheaven.com or call her at 781- 857-1444