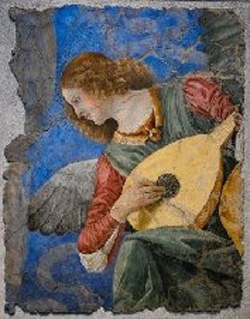 The advanced class takes you to a whole new level of communication with the angelic realm. You will be working with a different team of angels for a two week time period focusing on a specific intention to create miracles and transformation in both your personal life and on your spiritual journey. In addition you will be transforming your fears and enlightening yourself with love as you take the 40-day journey and work with the messages of divine guidance from the book What Would Love Do?
This class is different than the basic training; it meets every other week. Therefore you will have two weeks to spend with both the 40-day journey as a spiritual practice and working with your spiritual team assigned for the week.
What to expect each week:
Week 1: Reconnecting and setting intention for your spiritual journey
Working with the Angelic team for Direction, Growth & Goal Setting
Week 2: Letting go of what no longer serves you and owning your true power
Working with the Angelic team for Healing and Forgiveness
Week 3: Taking your Readings to the Next Level
Working with the Angelic team of Clairvoyance & Clairaudience
Week 4: Intuitive enhancement and mediumship
Working with the Angelic team of relationships (healing & enhancing)
Week 5: Owning your uniqueness and stepping forth in your purpose as an angel messenger (Soul Entrainment®/Soul Purpose Session)
Working with the Angelic team of abundance & career/divine purpose
Week 6: Manifesting your hearts desires and closing ceremony
Working with the Angelic team of Miracles, Manifestation & Divine Magic
Every class will involve sharing, exercises for growth or intuitive practice and meditation.
Books needed:
What Would Love Do? A 40-day Journey Transforming your Fears into Miracles of Love by Karen Paolino (Book and Workbook $35)
Everything Guide to Angel by Karen Paolino
Archangels and Ascended Masters by Doreen Virtue
Location: Telecourse Via phone or Internet
Date: Tuesday Nights Feb 26, March 12, 26, April 9, 23 and May 7
Cost: $388.00
To find out more and to register, please contact Karen at karen@createheaven.com or call her at 781- 857-1444
---