to speak at your next event or conference!
Karen's unique, humorous and high vibrational keynotes and workshops engage, inspire, and guide audiences to:
Awaken and align with divine grace to access inner strength and courage
Gain a deeper understanding of who they are and why they are here
Enhance intuitive abilities to find answers to their biggest questions
Connect with angels, guides, and loved ones in spirit for healing and comfort
Discover their magnificence, worth and innate gifts
Learn new spiritual tools for experiencing more peace, joy and harmony
Use empowering exercises to bring a deeper sense of meaning to their lives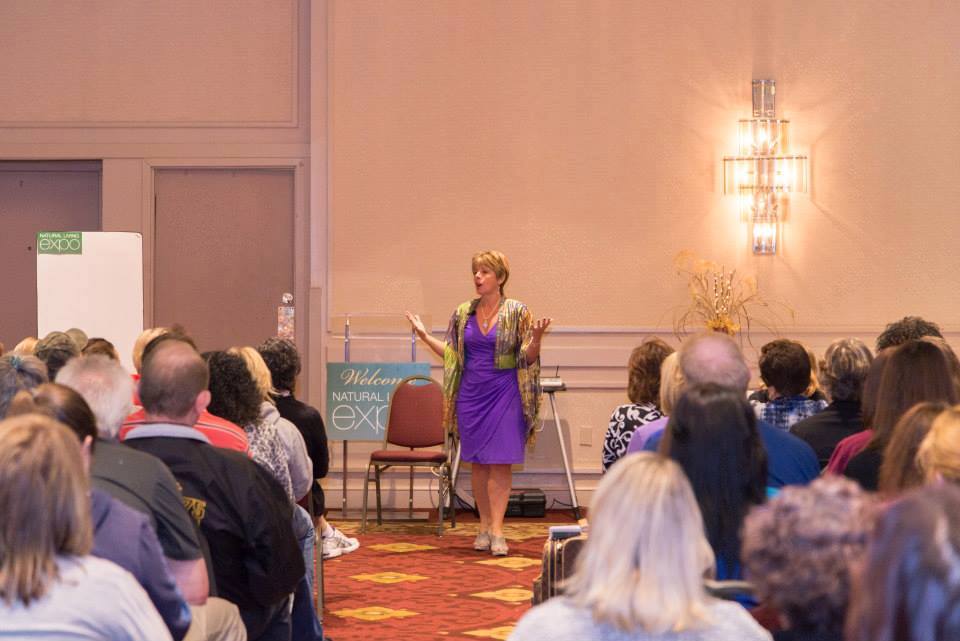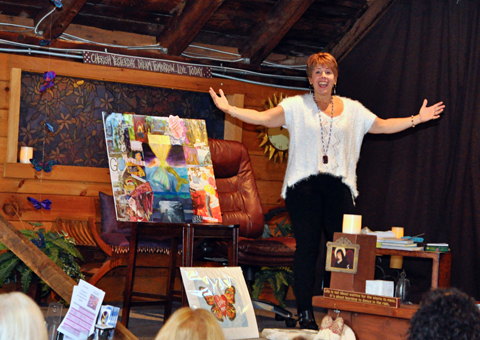 Popular Keynotes and Workshops
Living in Oneness with Your Soul and the Divine
During this enlightening and divinely inspired keynote and workshop that opens with a circle of healing, support, and intention to pave the way to a powerful transformation, participants:
Take part in a group meditation to align you with your Soul and the Divine for initiating support, healing and the unfolding of miracles.

Gain clarity and transformation to your blocks, resistance, fears, and unworthiness that anchor you in feeling separation from your Soul and the Divine through guided exercises

Lift the veil of the illusions of separation, allowing you to drop into the oneness with your Soul and the Divine Itself

Learn how to use the power of "Being" in Divine Alignment to manifest what you desire in your life vs. the forcing and striving of "Doing"

Discover and choose your Divine Helpers to support you in living in alignment with the Divine

Map out your own spiritual practice for incorporating Divine Alignment into each and every day

Receive a powerful Divine Attunement to raise your vibration and align to your Divine birthright to manifest more joy, freedom and fulfillment in your life.
Angel Day of Healing, Guidance and Manifesting Miracles
Awaken and enhance your natural connection and ability to communicate with your spiritual family for more peace, love and miracles to manifest in your life
During this full day playful experiential keynote and workshop, participants will:
Remove the blocks and limiting beliefs to receive clear divine guidance

Discover how the angels can help you in all aspects of your life

Work with the power of surrender and trust to invoke healing and miracles

Learn how to do an angel reading to receive guidance

Experience a meditation to meet your guardian angel and/or spiritual guides

Receive messages throughout the day to support you with guidance and clarity
Connect, heal, and communicate with your loved ones in Spirit
During this innovative workshop, Karen guides and works directly with participants so they will:
Be guided into a deep relaxation state while Karen assists you in reaching higher states of consciousness

Hear, feel, and receive messages from your loved ones in spirit

Access and process unresolved grief 

Heal issues before or during the passing of your loved one

Steps to take moving forward in staying connected to your loved ones in everyday life
Your soul will always guide you to your highest and best better than you could ever imagine.
Working with Soul Entrainment® techniques will empower your clients to reconnect with and understand the profound wisdom they hold within themselves regarding relationships, health, life purpose, financial freedom and experiencing more love, joy and fulfillment in their lives. In this training and certification  workshop, you will:
Learn why working with the soul is the most powerful session you can facilitate with your client

Discover how to guide your clients to the answers and healing they seek

Use Soul Entrainment® techniques in uncovering the root cause of any fear, problem or concerning issue, facilitate the healing process and support your clients in releasing what no longer serves them

Participate in a group Soul Entrainment® session to experience how it works

Bring clarity to your life purpose and what steps you can take to create more joy in your life and for your clients
Karen Paolino is the author of several books including 101 Ways to Meet Your Angels and Everything Guide to Angels which was featured as Books to Read by Newsweek in 2016. She has been a guest speaker on Hay House Radio and hosts regular workshops at Kripalu Yoga and Retreat Center. Karen has combined her certifications in hypnotherapy, mediumship, and her work as an Angel Therapy Practitioner® and developed innovative training programs including Soul Entrainment® and Angel Messenger Certification courses. With an intention to empower others to heal and discover their true magnificence, in 2007, Karen established a spiritual center for the soul, Heaven on Earth, to offer a variety of healing and spiritual modalities and hosting guest speakers and teachers from around the world. Her center supports thousands of students from across the country.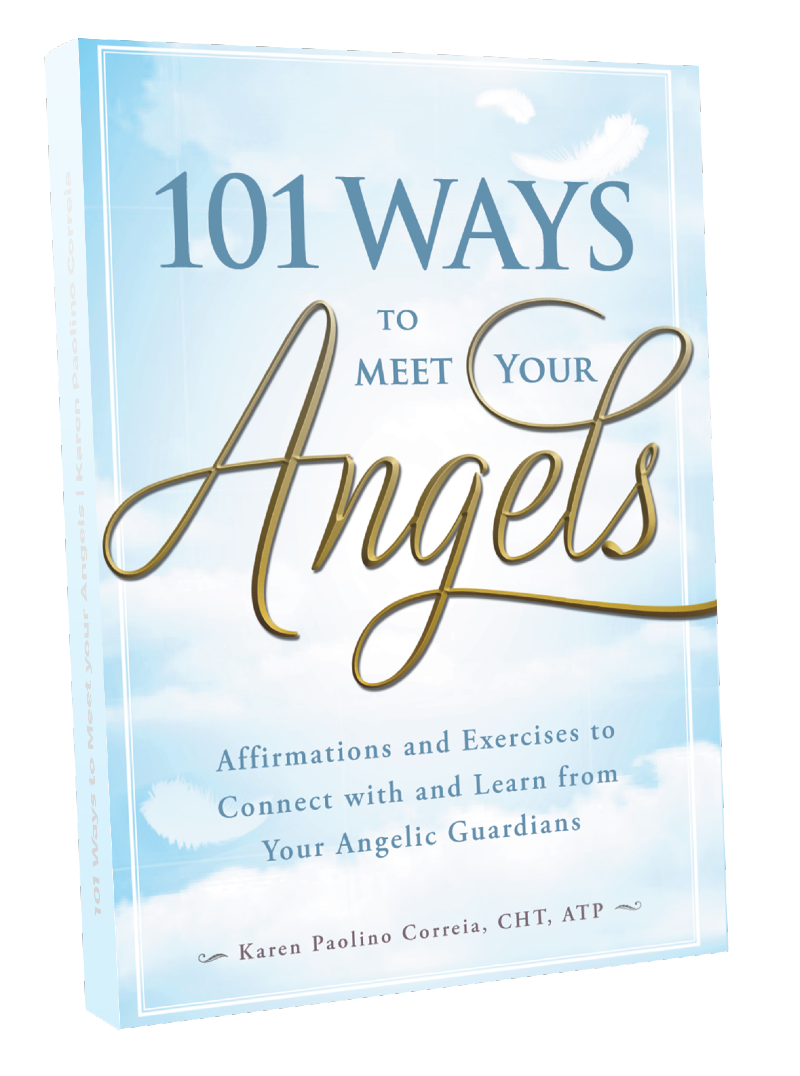 Sign up to receive two FREE gifts to support you on your spiritual journey:
Free Guide, How to Connect with Your Angels and Meet Your Guardian Angels audio meditation