Date / Time
03/10/2022 - 7:00 pm - 8:30 pm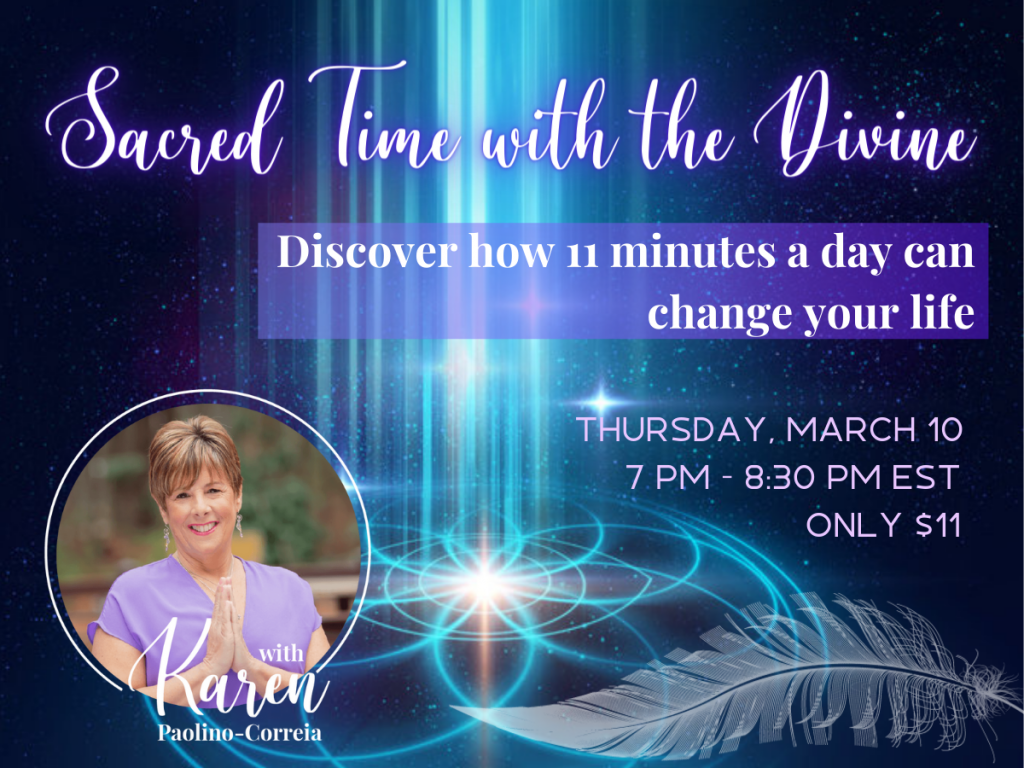 Discover how 11 minutes a day can change your life
Transform Your Life with… 11 Practices Shared – 11 Minutes a Day – $11
As the world is changing so quickly and life is still reflecting uncertainty, I want to empower you from the inside out and share with you how 11 minutes a day in sacred time with the Divine can change your life.
Join me for an affordable and life changing investment in yourself of only $11 and I will share with you how to spend sacred time with the Divine that fits who you and your lifestyle to…
Karen will share 11 practices to choose from to spend sacred time with yourself and the Divine
Discover what time of day, where, and how you can best nurture yourself and connect with the Divine
Walk away with your 11 minute life-changing plan to receive and create sacred union with yourself, your Soul and the Divine.
When: Thursday, March 10th
Where: Via Zoom
Time: 7:00-8:30 pm EST
Register Now!
Bookings are closed for this event.