Date / Time
04/21/2022 - 7:00 pm - 7:45 pm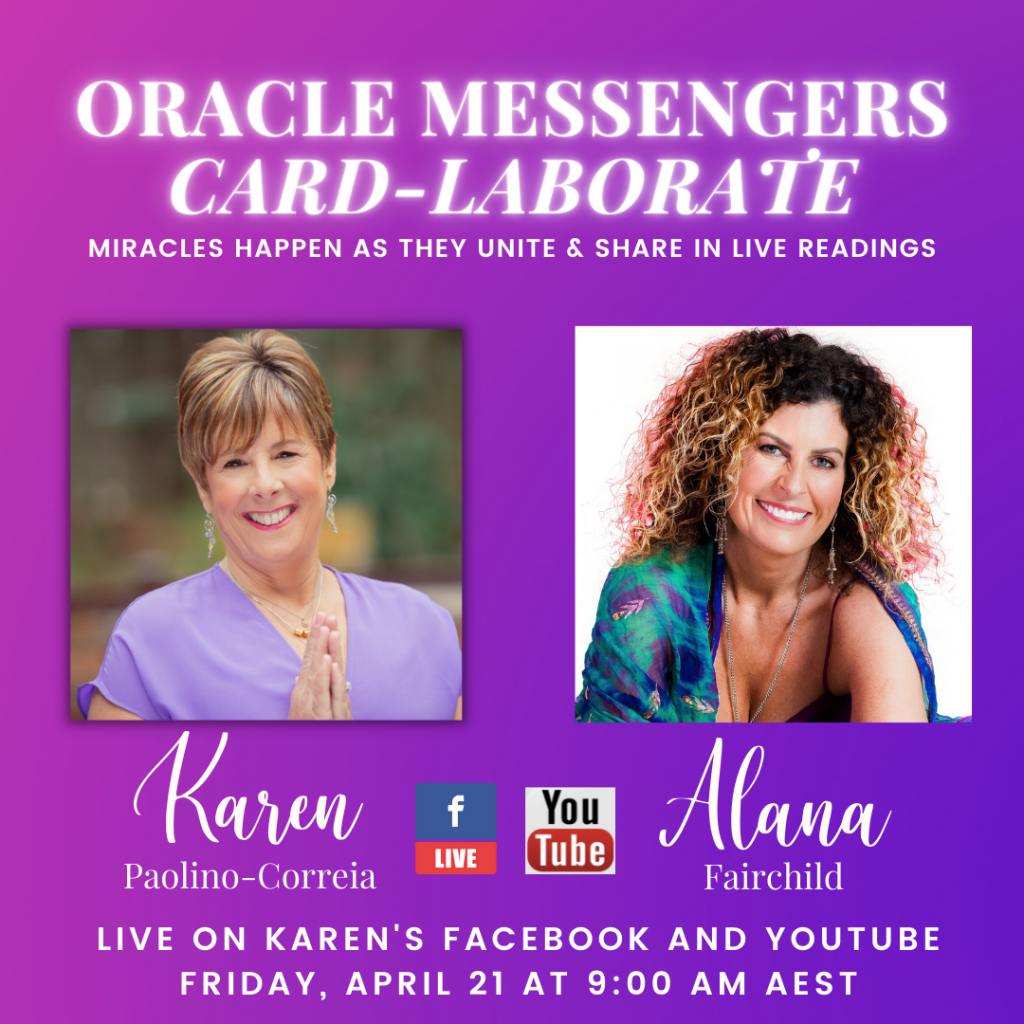 I am grateful that Alana Fairchild amazing mentor and teacher who created over 20 oracle decks, 13 books and 27 albums of music and meditation will be Card-Laborating with me on Facebook Live April 21st at 7:00 EST.
I have used her oracle decks and books personally and professionally in my Angel Messenger training course.
I reached out to her and she graciously said YES to Card-Laborate. I would love for you to meet her and connect with her beautiful and powerful teachings and energy.
Join Karen as she "card-laborates" with Oracle Creator Alana Farichild
We will both be freely giving from our hearts and in oneness with the soul during on our social media broadcast taking place on Facebook or YouTube. Click here to join and set your timers for Thursday, April 21st at a special time of 7:00 EST.
Facebook connection:  https://www.facebook.com/karen.paolinocorreia (Like the page and turn on notifications)
YouTube connection: https://www.youtube.com/user/KarenPaolino (sign up for my YouTube Channel)
**If you cannot attend live all videos will be available for replay on my Website on the FREEBIES page for Videos
This week we share in Karen's Ask Your Soul…Your Soul Knows Oracle Deck…CLICK HERE to learn more and featuring one of Alana's 20 Oracle Cards…CLICK HERE to learn more about her cards and her passionate work as a Psychic, Author and Intuitive.