"Discover your true potential as you remember the past"
What is Past Life Regression?
By Leo Bulduc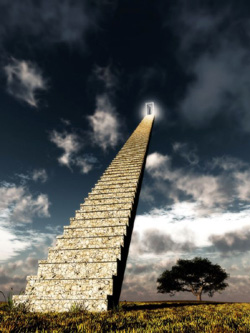 Almost everyone can recall a past-life memory. Remembered or not, your unconscious mind harbors the memories of many past lives. The results of past-life regressions are consistent; there is depth and meaning to it all.
For some people, past-life recall is slow and careful. For others, information flows as a mountain stream. Some "see" the memories, others "feel" the information deep inside, and others "hear" an inner voice – the prompting of memory.
The format of regression work is to allow a story to present itself from deep within the unconscious where the soul records of each individual are vast.
Those stories lead to an understanding of who we are and our purposes in the present life. The stories are rich and believable. This is particularly evident following a number of regression sessions where we can recognize patterns in the various lives that present themselves. Those patterns reveal an honest connection between present-and past-life experiences and many parallel present-life occurrences. Often, present-life episodes have a past-life origin and the stories contain amazing lessons. The lessons are revealed most markedly by the life patterns we recognize in the stories.
As the story of a particular lifetime is revealed, most people identify with themselves although they have a different body and are in a different time and location. Other people recognized in the story often exist in the present life. Such repeated meetings can be either for pleasure or for the need to confront an unresolved issue.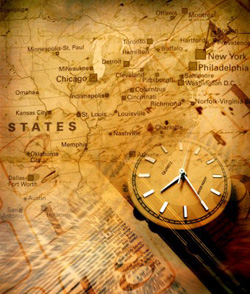 Wisdom is learned only through experience, often the accumulated experience of many lifetimes. The soul lessons are those lessons learned or not learned in any given life, past or present. In the learning comes wisdom. Regression enables the processing of soul lessons, adding to the tapestry of life and the wisdom of the individual. Examining the results of multiple regression sessions with respect to a present life is like adding photos to a family album. The story becomes richer in detail and clearer in purpose.
Past-life regression work is largely focused on forgiveness. In this way, the hurts of the past can be healed. It is important that the hurts are forgiven but that the lessons are retained. In this way, the hurt can be avoided in the future. Thus, the past holds the keys to unlock the future. It is important that all hurts be forgiven – those associated with others and those associated with us, as individuals. Forgiveness work is an important factor in the soul lessons from past lives.
Regression work is a compassionate and an effective therapy. The focus on hurts is balanced with gifts such as skills and talents that are the bonuses or blessings brought forth from the past. These gifts are the fruits of gardens planted in the ancient mists of time, sometimes planted before recorded history.
Although therapeutic, the work is primarily spiritual by its very nature because it gives life continuity and meaning. Past-life exploration is sacred, spiritual work. Regressions produce sacred stories representing gifts from the vast unconscious mind. Such sacred stories help us to redefine the purpose and meaning of life. Conducting regressions has enabled me to grow spiritually beyond measure.
How can a Past Life Regression help you?
Gain a deeper understanding of who you are and why you are here
Discover how the past holds the key to unlock your future
Heal a pattern in your present life relationships that originates in a past life
Rediscover past life gifts and talents and integrate them into this lifetime
Heal present emotional and physical problems by healing the past
Discover this life's lessons and purpose when communicating with your past life self
What happens during the session?
In the first half hour, Karen will talk about the benefits and possibilities you could experience during your past life regression and then she will talk about the process itself. You will then discuss with her what you would like to work on and what questions you have about the process.
Next you will be guided into deep relaxation and gradually you will regress back into the lifetime that is most beneficial to you at that time. Karen will continue to guide you throughout the entire journey while you experience different aspects and important events in that lifetime. Then you will journey into the afterlife where you will gain important insight, healing and wisdom that you can later apply to your life.
Karen will then guide you easily back into this lifetime where you will only bring back all the wisdom, gifts, healing and blessings so you can live more fully and completely in this lifetime.
We will close the session talking about your experience and picking angel cards for any further guidance.
You will receive a recording of your session and hand written notes.
Private Sessions
The session is an hour and fifteen minutes to an hour and a half and costs $195. I will also record your session and send it via an email link so you can download on your computer. Sessions may be in-person in Pembroke, MA or by SKYPE.
Please email Karen@Createheaven.com to schedule your session and provide following information:
Full name:
In person or Skype session and if so what time zone you are in:
Phone number to contact to confirm:
Day of week and time of day preference:
Have you had a session with Karen before and if so when?
**Please note that at this time sooner availability is available for day time appointments vs. night time and weekends.
Either myself or my executive assistant Sheree, will be following up with you.
Thank you! I look forward to connecting with you and your soul!
Payment and Cancellation policy: Money order, cashier's check, Master Card or Visa with Paypal (link will be provided by email for payment) or all other credit cards can be taken by calling in information with confidentiality. Prepayment is necessary for all phone sessions prior to your reading scheduled. If needed, your appointment time and date can be rescheduled up to two weeks prior to your appointment time. No refund will be issued when appointments are canceled with less than 48 hours notice. Missed appointments are subject to full payment of session. All sessions are for adults 18 years old or older.
Disclaimer: Any information presented in a session is not meant to replace any psychological, legal, medical, or other professional advice or services. The guidance and insight provided through my services is intended to help clients to make better life choices toward their own happiness and fulfillment, and that a client is always free to make their own choices at will, regardless of the interpretation of the information. Karen Paolino Correia shall not be liable regarding any action or non-action taken by the client in reference to the information presented during the session.