Date / Time
03/24/2018 - 03/25/2018 - 10:00 am - 5:00 pm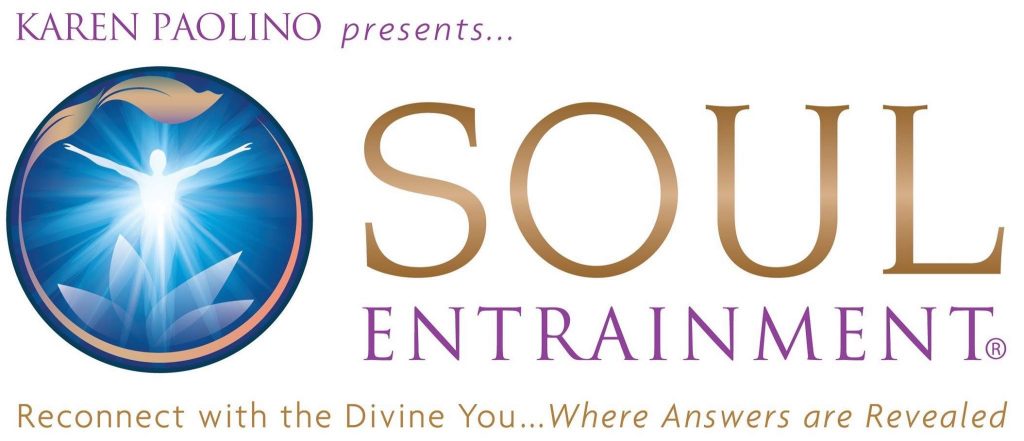 What if you could offer clients a new modality or even attract a whole new clientele by offering Soul Entrainment® to your current practice?
This training course will prove to you, beyond any doubt that the Soul holds all the answers to our past, present and future. Come and discover how you can help yourself and others access the wisdom of their soul to achieve any goal and at the same time have the privilege of witnessing miracles?
Who should attend?
Every hypnotist, psychologist, holistic practitioner and all those soul searching or on their spiritual path will benefit from this class. This life changing day and its techniques can be used for both personal growth and to work with clients. The wisdom, healing and guidance you will receive from your soul during this two-day program will support you to live a life better than you could ever imagine.
What to expect…
In this class you will:
• Understand why working with the soul can be the most powerful session you can facilitate with your client
• Learn the difference between the language of the soul vs. the personality/ego
• Learn how to interview a client prior to a session to create clear goals and intentions
• Learn a specific induction to access the higher wisdom of the soul
• Learn how to work with the soul to guide you and your clients to the answers or healing they are searching for
• Learn techniques and questions to use during your session to help your client get the most out of each experience
• Discover how you can use Soul Entrainment to discover the root cause of any fear, problem or concerning issue
• Learn how Soul Entrainment naturally integrates with past life and future regression
• Experience a group Soul Entrainment session
• Learn how it can be used to help clients heal grief and reconnect with their loved ones in spirit
• Learn as you observe one-on-one sessions with class participant.
Key Benefits:
Working with the techniques of Soul Entrainment® will empower your client to understand the profound wisdom they hold within themselves. They will discover with your help that when they can re-connect to the higher wisdom of their soul and it will naturally guide them to healing and resolving issues that no longer serve them. They will also discover that their soul wants to guide them to the answers they are searching for regarding relationships, health, life purpose, financial freedom and experiencing more love, joy and fulfillment in their lives. The gift of working with the soul is the soul knows every- thing about your client's past, present and future and their soul will always guide them to their highest and best better than they could ever imagine. So if they are ready to heal deep core issues they will and if it's time to know their life purpose or what steps to take to create happiness the soul will share. The soul guides with unconditional love, support and protection so you can trust and your client can receive exactly what they need.
**Please note that those who attend that are not certified as a hypnotist need to complete 10 practice sessions to receive certification. You can count the practice sessions facilitated during class. This is to assure that you are experienced in the techniques and facilitation of the modality before charging for your session.
Your Trainer
Karen Paolino Correia is a NGH Certified Hypnotherapist since 1997, Certified Past Life Regressionist, Spirit Medium and Certified Angel Messenger and she is the founder and trainer of Soul Entrainment®. Her passion is to empower others to connect and heal with their loved ones in spirit through the higher consciousness of the soul. For almost two decades she has been helping people through Soul Entrainment® and Soul Mediumship® and is now teaching others from all over the world to facilitate this powerful work.
To Register for this 2 Day Certification: See Below

Testimonials
This 2 day Soul Entrainment® Training was very enlightening. Karen gives you all the tools you need to help people connect with their Soul. The hand on experience guides you to help your client achieve the results they want. I would highly recommend this class. ~Ellen
Wow, what a weekend! Karen's heartfelt teaching style really made me feel comfortable treading new waters. I witnessed and took part in beautiful healings through this connection to the soul. This class was insightful, rewarding and inspiring. I am looking forward to an advanced class to really enhance my abilities as a facilitator. ~Carolyn
Amazing presentation! Great Information! Fantastic Teacher!~ Clay

This was a wonderful course filled with so much great information to help reach clients (and ourselves) to the access the root cause and heal. ~Sara
This is an excellent class, well organized for both the entry level and advanced as well. The protocol is practical and life changing. Connecting with your soul's plan can answer many questions you have about your life. ~Sharron
Karen plays a significant role in my learning and evolution. Karen's commitment to being in service to Spirit is a continuing process as she brings new leanings and modalities to us. I have been blessed to participate in both Angel Certification classes and the Soul Entrainment™ training. Karen makes each class a journey of healing. Anyone taking a class with Karen will also feel blessed. ~Linda B.
It was such an honor to be involved in the two day Soul Entrainment® class. The healing energy was so powerful to witness and be a part of. All of us who participated left feeling uplifted and grateful this work and your guidance. We highly recommend the Soul Entrainment certification to everyone having the desire to help others with a truly life changing experience. ~Lynne and Bob Rindone
I am so grateful for introducing me to Soul Entrainment®. It exceeded my expectations and I would highly recommend this to everyone seeking to understand and connect with the Soul. ~Joanne M. Panciea
Where: F1 Boston, Braintree, Ma
When: Saturday March 24 and Sunday March 25 10:00-5:00 Both days
Investment: $375
Register Now!
Bookings are closed for this event.